Distinctive designs lovingly handmade in the Cotswolds
Nutmeg and Sage is the passion of watercolour artist Cher who, after being taught to crochet by her nan at the age of 7, has been making and creating for as long as she can remember.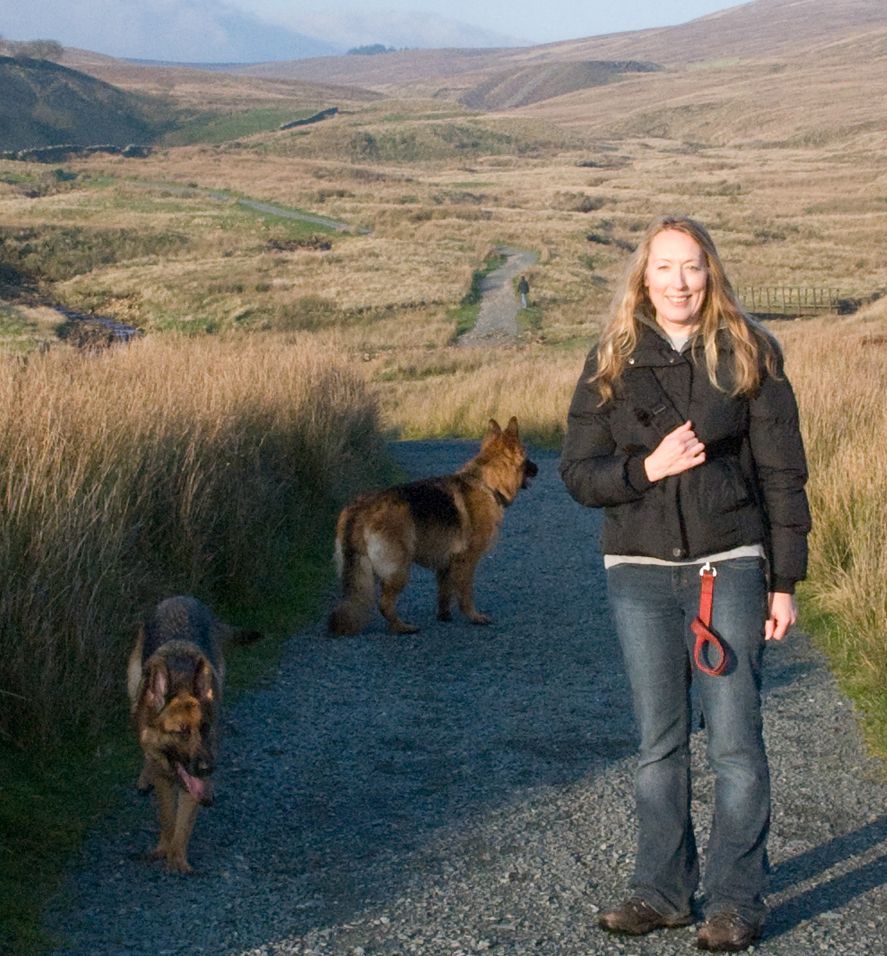 Inspired by the local landscape and the craftsmanship concept of the Arts and Craft movement, Nutmeg and Sage creates floral, quality and elegant handmade designs for those who love decorative, floral and country inspired designs.
"Hi there, I'm Cher and I create my work using my watercolour paintings with a strong focus on soft natural colours: sunny yellow cowslips, sky blue forget-me-nots, romantic rosa canina. All hopefully evoking a scene of a lovely walk for you, along a flower lined country lane!
All designs are hand created using the finest organic UK produced yarns and natural fabrics, many finished with hand crocheted lace, so you can be sure that your cushion, tote bag or set of napkins are timeless, treasured and just that little bit different".
Take a peek at our shop for gifts and home accessories
Cher with her beloved woofers (who do not really care about being photgraphed)!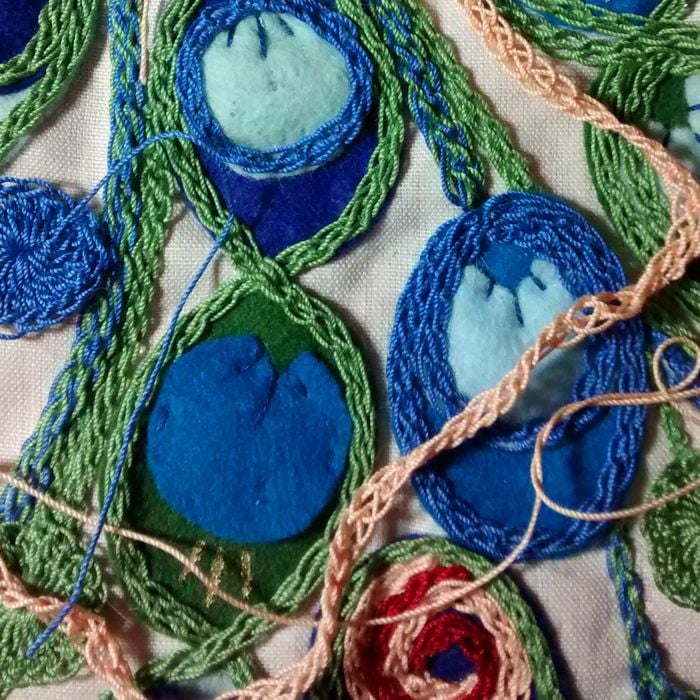 Cher, with her art and design background and passion, runs Nutmeg and Sage from her small studio where she also paints the local countryside, walks her beloved German Shepherd dogs and tends her vegetables and wild flowers on her 2 allotments.
Nutmeg and Sage is stocked in lovely independent stores around the UK and in Canada.
Work in progress - bespoke peacock design cushion in linen, woolfelt and crocheted embroidery